Services
Here at Absolique Hair Health Clinic our experienced Trichologist and her team are dedicated to helping you understand and overcome your Hair Loss, Hair Thinning and Scalp Conditions with our Holistic approach and Natural Hair Loss Treatments.
Start your Hair Health journey by booking 'Hair Health and Scalp Check' with our Trichologist Carolyn Evans to discuss your hair concerns and learn the real reasons for your Hair Loss or Thinning Hair.
Absolique Hair Health Clinic Specialty Services:
Hair Health and Scalp Check: Microscopic diagnosis of Hair Loss, Hair Thinning, Hair Growth and Scalp Concerns $225 for up to 75 minutes including consultation, diagnosis, explanation, Hair Growth Treatment and Hair Loss Treatment options
 Hair Loss Treatment for Women: Individual and effective solutions for all types and  levels of Women's Hair Loss and Hair Thinning. Women's Hair Loss is intrinsic, we understand how complex Women's Hair Thinning is
Hair Loss Treatment for Men: Simple, affordable, effective, natural and holistic. Men's Hair Thinning and Hair Loss Treatment are very different at Absolique
Prevention of Hair Loss: Whether hereditary, hormonal, environmental, autoimmune, natural tendency, medical concern or deficiency, we can form prevention of Hair Loss plan for any circumstance
Hair Regrowth Results with 'Scope Sessions': Exclusive microscopic tracking of Treatment for Hair Loss exclusive to Absolique Hair Health Clinic
Laser Hair Loss Treatments: Proven technology used only in combination therapy
Correction of Hair Cycle and Hair Growth Problems: Combination therapy designed for your individual Hair Loss or Hair Thinning
Complimentary Program Inductions: Purchase any of our Hair Loss Products, Scalp Treatment Products or Nutritional Therapy solutions, we will teach you how to use them for FREE!
Treatments for Hair Loss Support: On-going phone and email support from the Absolique Team during all Treatments recommended by Absolique Hair Health Clinic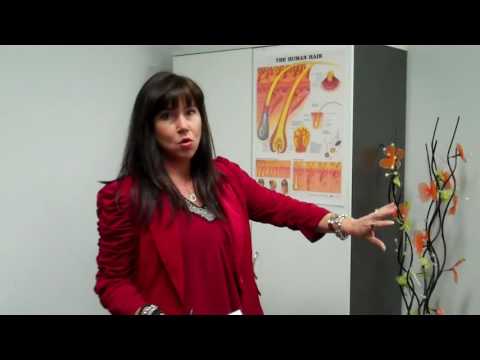 Please note – Absolique Hair Health Clinic have a strict 48 Hour Cancellation & Booking Deposit Policy. Deposits are required as confirmation for appointments and a minimum of 48 hours is required for cancelling/rescheduling all appointments. Please contact reception for more information.